About Us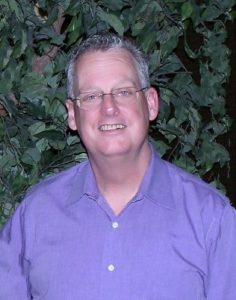 Anyone can create a web page today and start doing background checks tomorrow. Problem is that many so called "Investigators" don't know how to do a comprehensive background check any more than I would know how to rebuild the engine on my truck. My name is Mickey Mixon, I am a Licensed Private Investigator, and I have over 15 years experience doing investigative research for clients all over the US. My company, American Investigation Brokers LLC, dba American Information Bureau, does searches for all types of information but we specialize in criminal and civil investigations on people and businesses. As the Lead Investigator, I only hire the best, and we provide the best quality information, quickly and at the best prices possible.
I know if you are hiring a Nanny to watch your children, you want a person that you can trust. One that has good references, one that does not have a criminal record or a bad credit history. A company hiring a new employee wants someone they can trust to not steal, cheat, fight, lie, not call in sick and one that will do a good days work. Does a Background Check guarantee your new hire will be awesome? NO! But a background check does help sort the good from the bad.
People change. We were all young and stupid when we were young and, well, stupid. So a good interview, asking the right questions, watching for body language, looking for discrepancies in the application, resume and interview is critically important. A Background Check is just the second step in the hiring process, and a Background Check is also critically important. Even with the best of intentions, occasionally a bad applicant will slip through the cracks in even the best organization. But your chances are much better if you will do your due diligence up front on any new hire.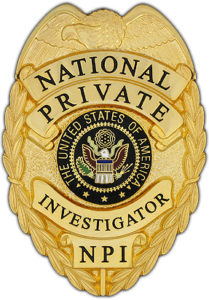 It is no different than I tell my 3 children, "You can find a pretty girl or a handsome boy in a bar, but your chances of success in finding the right girl or boy are better if they came to you recommended by a friend, or one that you meet in church, or even at the park on a Sunday afternoon." And yes, we do New Date Background Checks, because nowadays you can't be too careful. And with online dating, you never really know who you are chatting with. Trust but Verify. It is the only way to be secure.
Renting a house, duplex or apartment? We do Tenant Checks also. Wouldn't past credit history be important? How about past evictions or how they paid their rent with past landlords?
We do Comprehensive Reports on Individuals and Businesses that returns a variety of information. Looking for a lost friend or previous classmate? We do People Searches as well. As I said in the beginning, we do searches Nationwide for all types of information.
So give me a call at 281.565.0660, or send me an email to MickeyM at AIB-Inc.com and tell me what you need, for a free, no obligation consultation and price.
Sincerely,

Mickey E. D. Mixon, LPI
American Investigation Brokers, LLC
License Number A13506
Texas Department of Public Safety
Texas Private Security Bureau